Northern Film and Drama (NFD)
Professional Film and TV Actor Training with Agency
Acting Classes and Agency Leeds, Castleford, South Milford, Selby, York, Doncaster and the wider Yorkshire area, Film and TV Agency available to students.
Childrens Film and TV Acting Course please click HERE
Adult Film and TV Acting course starts JANUARY 6TH VERY LIMITED SPACES AVAILABLE which runs every Wednesday @ 19.30hrs. We are now limiting the number of adult actors we train to 25 across all courses so this may be the only course we run this year.
Full details HERE
Acting Classes. We believe 100% in "training while creating" and it is the core philosophy upon which all our training is based.
Creating Internationally Award Winning Productions on set and camera right from day one for all our students to be part of! All our films provide highly sought after professional feature film IMDb credits.
Young Actors latest short film "SWEET SAM" London International Short Film Festival "Official Selection" 2017
Very Young Actors latest short film "COWBOYS & INDIANS" ONE REELER U.S.A. 2017.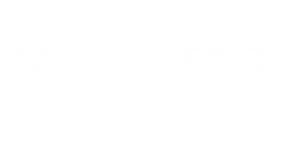 Adult Actors latest feature film "CROOKED BILLET" Korean International 3D Film Festival. Screened in 3D at the Lotte IMAX Cinema, Seoul, South Korea November 2017 "Official Festival Selection" & Winner of the SPECIAL AWARD for Feature Film.  Worlds Premiere Conference for 3D Innovation – San Francisco U.S.A. 2018. New Media Film Festival – HOLLYWOOD U.S.A 2018. More information on the CROOKED BILLET films can be found HERE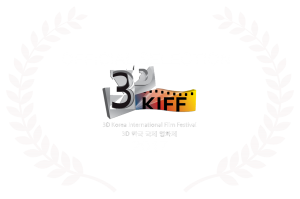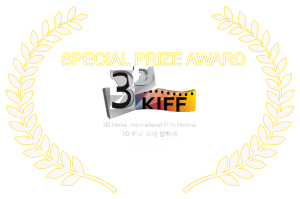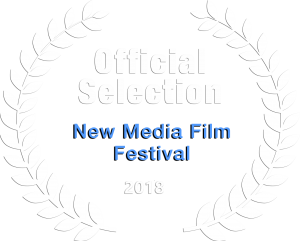 At NFD Acting Classes we pride ourselves on an integrity not found at some organisations, we certainly don't use commercial logos to tempt you to join our classes then encourage you to work as an extra for which you need no training.
BECOMING AN ACTOR
If you want to become a real actor it takes time, dedication, hard work and experience.
TRAINING WHILE CREATING
We believe 100% in "training while creating" and it is the core philosophy upon which all our training is based.
PRODUCTIONS
Creating real productions on set and camera right from day one. For all our students to be part of! With over two decades of professional experience in Film and TV, training, production and agency work we are well proven at what we do.
PROFESSIONAL CREDITS
Over 78% of our students have the required professional credits to be members of Spotlight, where the most sought after acting opportunities are cast.
TV LOGOS
At NFD we won't try and entice you with anything other than our outstanding credentials. See some of the famous people we have trained HERE
FILM AND TV WORK
Below are video clips of our film and TV work which is the key part of our very unique on set training and means that all our actors get to be part of the internationally award winning films and TV programmes we make. It also crucially gets students acting seen in all the right places by all the right people right the way across the world.
BENEFITS
We  provide second to none acting experience, training while creating, real world on set experience, top class showreel material, Spotlight professional acting credits (feature films), Imdb professional acting credits, and frequently provide our students with other worth while parts in a wide range of film and TV projects. Well established Film and TV agency with many of our students going on to have full time acting careers. With over 24 years experience successfully training actors you can be certain we know what we are doing.
EXPERIENCE GOING FORWARD
Film and TV Acting Classes. Actors who have appeared in our various film and TV projects have gone on for example to take main parts in "Coronation Street", "Emmerdale Farm" "Skins" "My Parents are Aliens" "The Chase" "Vera" (TV) and "Far from the Madding Crowd" "Hanna" "Tamara Drewe" "Mrs Radcliffe's Revolution" "The Lobster" (Feature Films) to name just a few of so many. Please scroll down to see some examples of our many award winning films. This is exactly what we are all about!
ADULT ACTING CLASSES SECTION VIDEO
TEENAGER ACTING CLASSES SECTION VIDEOS
CHILDRENS ACTING CLASSES SECTION VIDEO
OUR AIM
Our aim is to get students on camera and being a Film and TV actor from day one! Training while creating!
STUDIO for Producing Film and TV
We have our own purpose built studio with full fixed green screen facilities. That means we can do very advanced seamless integration. 3D, voice overs, green screen, virtual reality, voice dubbing and all other up to date technical aspects of film and TV production. All of our students receive professional training across all of those areas right from day one . Because of our professional facilities and extensive long term Film and TV production experience. We are able to put actors in a real acting environment straight away, something very few others can so easily and professionally do.
AGENCY REPRESENTATION
Those who already have agents and those who don't (adults only, for children please enquire) are most welcome . For students with potential we can help with the latter and all students on completion of the Film and TV courses are given to option to become part of our successful Film and TV agency.
SPOTLIGHT

Acting Classes. We work hard with our students as a spotlight registered agent to fulfil the stringent criteria required to be accepted by them. This is in our opinion the only worth while online casting organisation given all the substantial/main parts from Game of Thrones to the main Hollywood Films etc all appear here and generally no where else. If you aren't good enough to be on spotlight you can't apply simple as that so we work very hard to get you there.
Lastly we really love what we do so you can always be assured of the very best possible experience no matter your level of ability.
| | |
| --- | --- |
| | "At NFD we pride ourselves on our integrity" |
---
Contact form