Teenager Acting Classes for Film and TV Parts
Teenager Classes (12 to 15 years) and (16 to 21 years) Tel +44 (0)1977 681949
Children's Acting Classes for Film and TV Parts Leeds – Our philosophy is to let children find their own way and build their confidence through the art of learning something valuable whilst enjoying the experience. Through role-play, script and improvisation we teach these skills that are not just valuable to the Film and TV industry, but they can carry with them for the rest of their lives.
NFD are a friendly team of professionals. We all have experience of bringing our wealth of ideas and skills into a happy environment.
We will try and cater for all children who show an interest in acting, so please no matter what your circumstances are, contact us.
NFD teach in smaller classes in order to provide a safer and more focused environment, the students benefit from this in all aspects of their learning.
WHEN?
Wednesdays:
17.30hrs – 18.30hrs – Age 12 to 15 years
18.30hrs – 19.30hrs – Age 16 to 21 years (There is some cross over with the adult classes so students from 18 can if they feel confident working with older actors opt to join the adults section HERE)
WHERE?
Teenager acting Film and TV Acting Classes are held in LEEDS  "South Milford" LS25 5AR – Directions are here

CLASSES COVER
Group workshops-Concentrate filming the ongoing series of Wayward High with all students participating. Students learn script, acting in front of camera, continuity and audition technique.
Fabulous opportunities to audition for roles in this series.
Every episode gives students the opportunity to showcase their individual talents in the most professional surroundings using broadcast camera and equipment.
Group workshops – Participate in filming regularly for our very own unique series of Wayward High
Ongoing learning for on set filming.
Students learn script, acting in front of camera, continuity, character breakdown and audition technique.
Show reels
Short Films
Our next 2018 project
16 years to 20 years
"RISK TAKERS" In Development. Filming Summer 2018. An open ended TV series charting the progress of several young millennials in a harsh, uncompromising world. A world where although happy endings may be in short supply, love, happiness & success may still be theirs if they are ready to take a risk & willing to pay the price. Will be credited with an IMDB listin
WAYWARD HIGH
Childrens Acting Classes for Film and TV Parts Leeds. Wayward High is a new and exciting film series from NFD showcasing the talents of Yorkshire's teenage actors. Intentionally naïve and innocent the series confronts that uneasy transition between childhood & adolescence. The series follows their lives and loves, tears and triumphs with more than a few laughs along the way. Julie or Juliet, the first film in the series set during the school's production of Romeo and Juliet is about finding love where you least expect it, and that what you want is not necessarily what you need and to never judge by appearances.
Sweet Sam.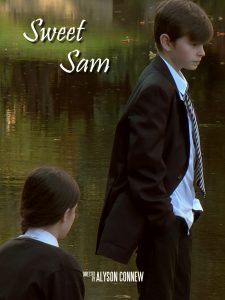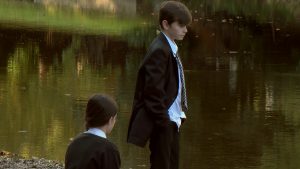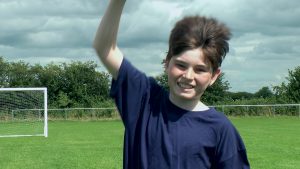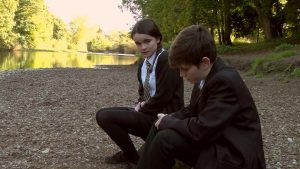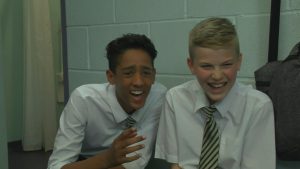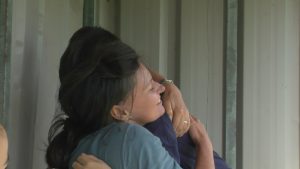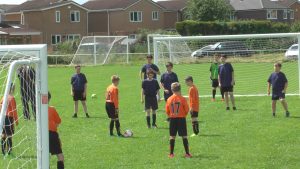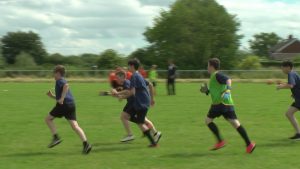 ACHIEVEMENTS
Childrens Acting Classes for Film and TV Parts Leeds. Many of our students gain featured roles on television and film, but our emphasis and ethos is to give young people an idea and insight of what this industry has to offer in terms of a career and a hobby.
The acting industry is a very competitive so here at NFD we encourage the students to learn about all areas in film making.
We are very proud that many of our students go on and have successful careers in this industry whether it is acting, producing, directing, script writing, camera, lighting, sound, makeup and hair etc.
DETAILS –
Childrens Acting Classes for Film and TV Parts Leeds. We have various methods of payment available from per lesson to monthly direct debit and other options depending on the class. FREE TWO WEEK TASTER SESSION available please ring for further details.
Imogen Young Scholarship. From October for 12 months covering all fees is awarded to a gifted and talented student by audition only. Please enquire.
Licensing for CHILDREN help is available HERE
| | |
| --- | --- |
| | "At NFD we pride ourselves on our integrity" |
---
Contact form