Childrens Acting Classes for Film and TV Parts – Professional Film & TV Training
"Childrens Film and TV workshops from as little as £39 per month"
Please gives us a call on 01977 681949 for further details
We are very happy to announce that we are now an official Trinity Guildhall Exam Centre and will be entering and preparing students for Trinity Guildhall drama exams.
Ages 12 years to 15 years
SEE MY FRIEND- In production. Filming Spring/Summer 2019  Our next film is just about to go into production. All younger teenagers involved and will give every child their unique IMDB listing which is a professional acting credit. This starts to build their cv's from an early age.

When a violent storm brings down a bridge splitting a community in two Ava must face the terrors of starting a new school & making new friends. Though they are divided by the river Ava refuses to be seperated from her BFF Emily whom she regularly meets on the riverbank even though her parents say that she shouldn't see her anymore. When Tom, a boy from Ava's new school, takes an interest in her Ava is forced to admit a terrible truth & face a cruel reality but just what is real & what is imaginary?
Ages 4 years to 11 years.
"MR CONK" Out next film for the younger children is Mr Conk which is about a young lad and his school friends who find themselves in a bit mischief  after sneaking conkers into school! Filming Winter 2019. In Production and Rehearsal. Will be credited with an IMDB listing
16 years to 20 years
"RISK TAKERS" Episode 2 Filming Summer 2019. An open ended TV series charting the progress of several young millennials in a harsh, uncompromising world. A world where although happy endings may be in short supply, love, happiness & success may still be theirs if they are ready to take a risk & willing to pay the price. Will be credited with an IMDB listing
Northern Film and Drama (NFD) Celebrating 22 years 1994 – 2017
Young Actors latest short film "SWEET SAM" London International Short Film Festival "Official Selection" Very Young Actors latest short film "COWBOYS & INDIANS" ONE REELER U.S.A. 2017.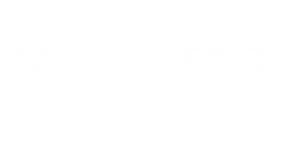 Childrens Acting Classes
Our philosophy is to let children find their own way and build their own confidence through the art of learning something valuable whilst enjoying the experience. Through role-play, script and improvisation we teach skills that are not just valuable to the film and TV industry, but can carry with them for the rest of their lives.
NFD are a friendly team of professionals. We all have a great deal of experience in Children's Acting as well as bringing a wealth of innovative drama ideas and skills into a happy environment.
We will try and cater for all children who show an interest in acting and drama, so please contact us.
NFD teach in smaller Children's Acting Classes, in order to provide a safer and more focused environment. Therefore the students benefit from this in all aspects of their learning and drama.
Northern Film and Drama believe 100% in "Training while Creating" and is the core philosophy upon which all our training is based – Creating Film and TV productions for all our students to be on set and camera right from day one! The very BEST training you can get for Film and TV is to act in front of the camera and that is what we achieve! Many of our young actors go on to have major main parts in various films and TV programmes.
To learn more about our Children's Acting Classes and or for a FREE TWO WEEK TASTER SESSION please contact us +44 (0)1977 681949 or Email – alyson@northernfilmanddrama.com
This is a scene from Wayward High (Sweet Sam episode), the latest TV pilot from NFD (currently being filmed). It is a key part of our unique on set training that all our actors get to be part of the internationally award winning films and TV programmes we make.
Recent Show Reel Work
Show Reels are so important for the students CV, as when they are sent out to the casting directors they show the students acting ability and personality. This helps them to secure auditions for roles for TV and Film. We update them regularly and work on many different scenarios and scripts during our lessons. We practice until we feel they have reached their full potential and then incorporate all of our professional on set training.
Sweet Sam was selected and premiered at the London International Film Festival 2017.
Cowboys and Indians has been selected and screened at The Green Bay Film Festival Spring 2019.
EXPERIENCE Children Teenager Acting Classes
NFD provide second to none acting experience, top class show reel material, Spotlight professional acting credits, and Imdb professional acting credits. Actors who have appeared in our various film and TV projects have gone on to many main parts. For example in "Coronation Street", "Emmerdale" "Hollyoaks" "Skins" "The Chase" "Vera" "Ordinary Lies" "Happy Valley" (Television) "Far from the Madding Crowd" "Hanna" "Mrs Radcliffe's Revolution" "The Lobster" (Feature Films)  just to name a few.
Scenes from Platform 2c that we use to train children on set in a real world set environment.
UNIQUE Children Teenager Acting Classes
We are truly unique in that we provide "Real World" Film and TV acting classes, audition technique, casting director visits, acting to camera, green screen techniques, acting workshops for CHILDREN who want to experience and or be part of this exciting industry. Our aim is to get STUDENTS on camera and being an actor as soon as we possibly can! We have our own purpose built STUDIO with green screen, 3D and other up to date film and TV technical facilities and believe this is one of only a very few outside of London. We are also a film and TV production company based in Leeds, because of our facilities we are able to put students in a realistic acting environment straight away.
Licensing for CHILDREN help is available HERE
| | |
| --- | --- |
| | "At NFD we pride ourselves on our integrity" |
---
Contact form