Our aim is to get students on camera and being an actor from day one!
We have our own purpose built STUDIO with green screen, 3D and other up to date film and TV technical facilities specifically designed for training actors which we believe is one of only a very few outside of London.
Our equipment is broadcast standard cameras recording to disk recorders at very high bit rates exactly the same as any commercial film so no small domestic and inferior cameras such as low budget DSLR's; its the real thing! We also shoot in 3D to add an extra dimension on the films we produce.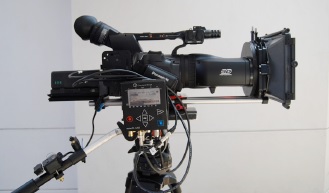 Because of our facilities we are able to put students in a realistic acting environment straight away something very few others can even come close to. We welcome adults and children of all abilities ages and backgrounds. From those who wish to actively pursue an acting career to those who just wish to enrich their lives with something enjoyable and challenging to do.